| | | |
| --- | --- | --- |
| Laws Affect Employers Attitude Towards FDWs | | |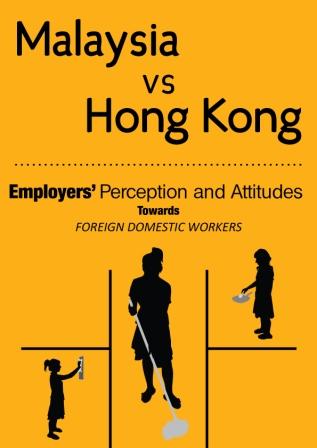 KUALA LUMPUR, 18 December 2010: On the occasion of the International Migrants Day, CARAM Asia and Tenaganita launched a research report on Malaysian and Hong Kong Employers' Perception and Attitudes towards foreign domestic workers. Download the
Full report
OR read the
summary
...
The report analyzed the opinion of over 260 employers of foreign domestic workers (FDWs) respectively in Hong Kong and Malaysia regarding their understanding about regulations, perceptions and attitudes towards FDWs, new regulations for FDWs and employers attitudes towards punitive measures against exploitative practices.

The survey with FDW employers revealed significant opposites between the attitudes of Hong Kong and Malaysian employers towards FDWs. It was found that the average Hong Kong employer viewed and treated their FDWs as employees, while Malaysians were more likely to view them as 'servants/ maids' which denotes a lower class of workers.

The survey also revealed that more than half of Malaysian employers (51.2%) disagreed that the government should punish employers who made their FDWs work for more than eight hours without rest in a day (currently FDWs work 14 hours per day without rest days).

On the contrary, in Hong Kong, employment laws that are applicable to local employees are also applicable to foreign domestic workers. The regulatory framework and procedures in Hong Kong afford them better protection and more avenues to seek assistance, legal redress, or means to escape abuse. Two main important conditions are the fact that in Hong Kong, FDWs are given weekly day off, annual & maternity leaves. They hold on to their travel documents such as their passports and employers face prosecution if found to withhold workers passport.

The authorities of both Hong Kong and Malaysia have stated goals to reduce dependence on foreign domestic workers yet appeared to have taken different strategies to achieve them. The authorities in Hong Kong adopted measures which raised the threshold on FDWs rights and imposed regulations that were more in line with its own labour laws alongside effective enforcement. Meanwhile Malaysian media had more frequent and severe reported cases of abuse with minimal labour protection.

Therefore, we recommend that:

1. Malaysia should amend the existing Employment Act to change the term of "servant" to "domestic worker" in order to recognise domestic work as work. The government ensure that FDWs are no longer excluded from the rights given to all other category of workers such as weekly day offs, holidays, annual leave entitlements and all other labour rights.

2. Due to the specific nature of domestic work and conditions for FDWs, there is a need to have a legally enforceable standard contract for all FDWs regardless of their nationality. Hong Kong has such a standard contract in place but not for Malaysia. In order to ensure the terms stipulated in such standard contracts are enforceable by law, such contract should be attached as an appendix to the Employment Act which is the current legal framework in South Africa. The contract should stipulate their scope of work, the place of the FDW's employment, duration of the contract with date of commencement, basic monthly salary, working hours with rest periods, rest days and other terms.

3. As the survey reveal disturbing insights on possible Malaysian employers who flaunt regulations, the labour department should intensify enforcement with random checks on employers. For example, 43% disagreed that it was wrong to ask an FDW to perform work other than what they were originally hired for. It is likely that FDWs were asked to work on commercial premises or in homes of the employer's relatives.

4. Malaysia should strictly enforce the Passport Act that prohibits any persons to hold on to the passports of another person.