eNewsletter
| | | |
| --- | --- | --- |
| Migrantís Issues Sidelined At Harm Reduction Conference | | |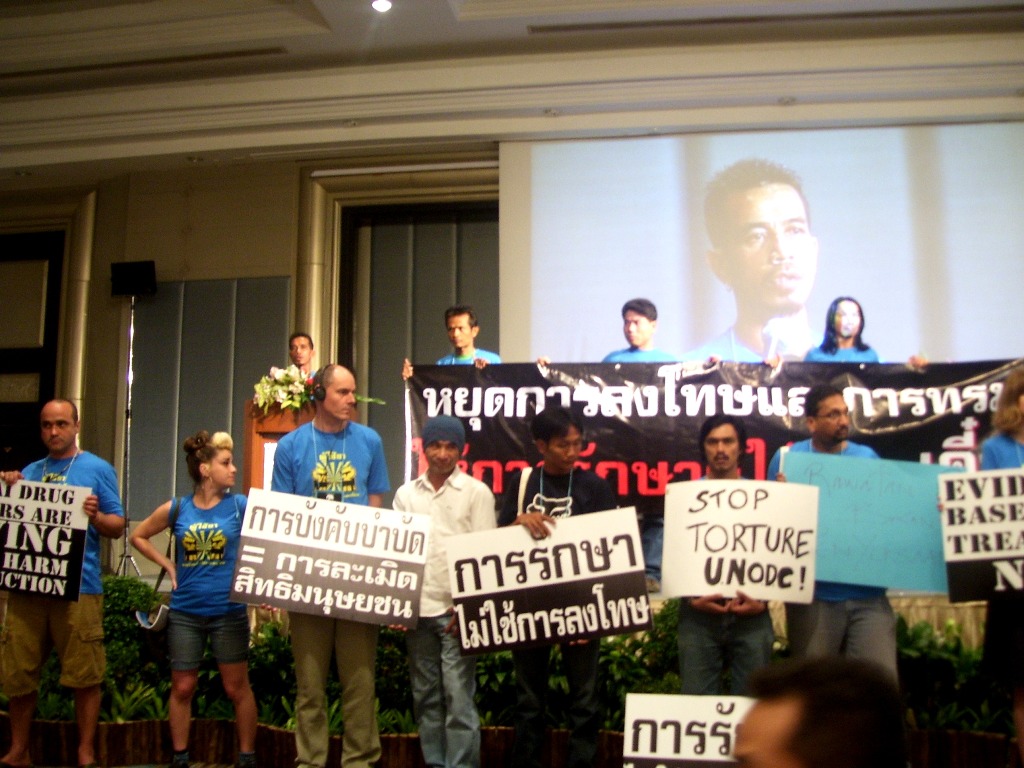 CARAM Asia alongside more than 900 colleagues and practitioners representing some 80 countries convened in Bangkok for the 20th International Harm Reduction Conference (IHRC). The purpose of this was to create both inter and cross regional solidarity in fighting the stigma attached to HIV as well as promoting harm reduction in limiting the spread of the virus. Throughout the three day conference, participants gathered in order to exchange knowledge and opinions to address and expand on the complexities within this issue.
Read more...
| | | |
| --- | --- | --- |
| FDW's Words Strike A Note at ASEAN Peopleís Forum | | |

As the 14th ASEAN Summit took place in Hua Hin, Thailand from 27th February to 1st March 2009, Civil Society Organisations (CSO) from across the region gathered in Bangkok for their annual pre-ASEAN Summit meeting known as the ASEAN People's Forum (APF) from the 20-22 February. The APF is a direct people-to-people engagement and provided the CSO and social movements from across the region with an opportunity to gather and to discuss key issues confronting the region, articulate common positions, as well as developing an action plan among CSO in Southeast Asia.

Read more...

| | | |
| --- | --- | --- |
| MW Policy Handed Over to ASEAN | | |

After a two year process of drafting the ASEAN Civil Society Framework Instrument on the Promotion and Protection of the Rights of Migrant Workers, entailing some seven regional and eight national consultations, the Task Force on ASEAN Migrant Workers (TFAMW) has now completed a framework instrument. A representative from the ASEAN Secretariat, the Director of Social Welfare, Women, Labour and Migrant Workers Division met with the Task Force to formally receive the document on the 11th May, 2009. This was then circulated to the Senior Labour Officials during informal sessions in the Senior Labour Officials Meeting (SLOM).

Read more...

| | | |
| --- | --- | --- |
| Women and Migrant Groups United For CEDAW Advocacy | | |

CARAM Asia alongside International Women's Rights Action Watch Asia Pacific (IWRAW) jointly organised a

CEDAW

Roundtable discussion held in Kuala Lumpur between the 6-9th May. This event brought together activists working in a number of different areas to explore the linkages between the various international human rights treaties and regional instruments to better understand how their mutually reinforcing features can enhance advocacy on the rights of migrating women. The three convening groups for the Roundtable each had diverse expertise in the areas of women rights, migrant workers and trafficked women. While each focused on their respective areas of work, there were some shared and diverse advocacy approaches to best implement methods of using CEDAW.

Read more...